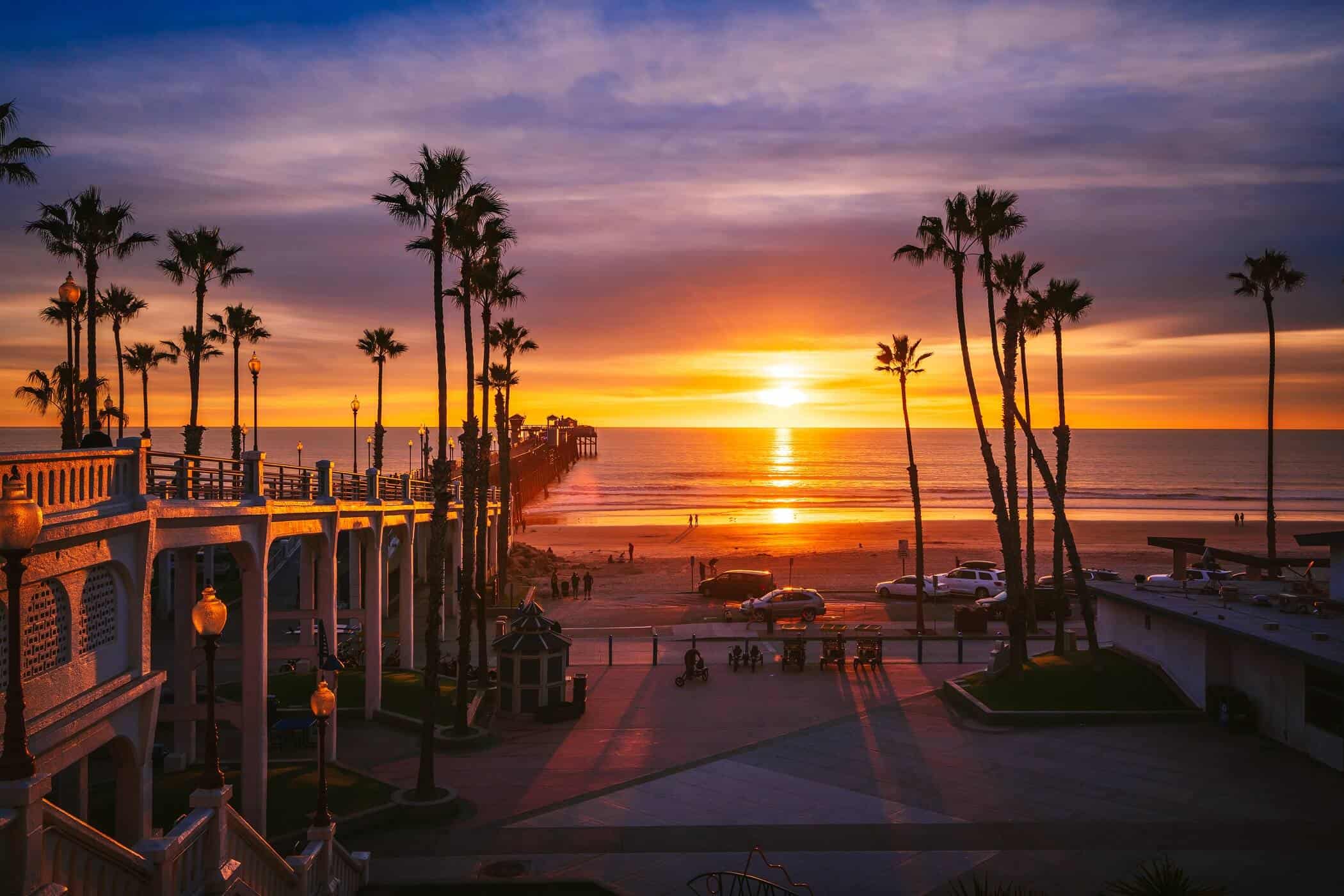 Neighborhood Spotlight – Downtown
Downtown Oceanside is a flourishing neighborhood boasting a mix of beach culture, incredible restaurants, craft beverage spots, artistic flair, and historic charm. The heart of downtown is brimming with classic and new-wave restaurants, retail shops, and reinvented spaces that add a new chapter to each building's history. Just steps away from the retail hub is the gorgeous shoreline, home to the Oceanside Pier, outdoor amphitheatre, and beaches. Be sure to check the Event Calendar for a complete list of activities and events going on in Oceanside.
Zoom Zoom
Rent a bike or an electric scooter and explore Oceanside car free! With the wind in your hair, zoom around town exploring the different shops and neighborhoods. Wheel Fun Rentals offers beach cruisers and surreys, SoCal Bike has traditional bike rentals, and Ride O'side is home to electric scooter rentals and experience packages.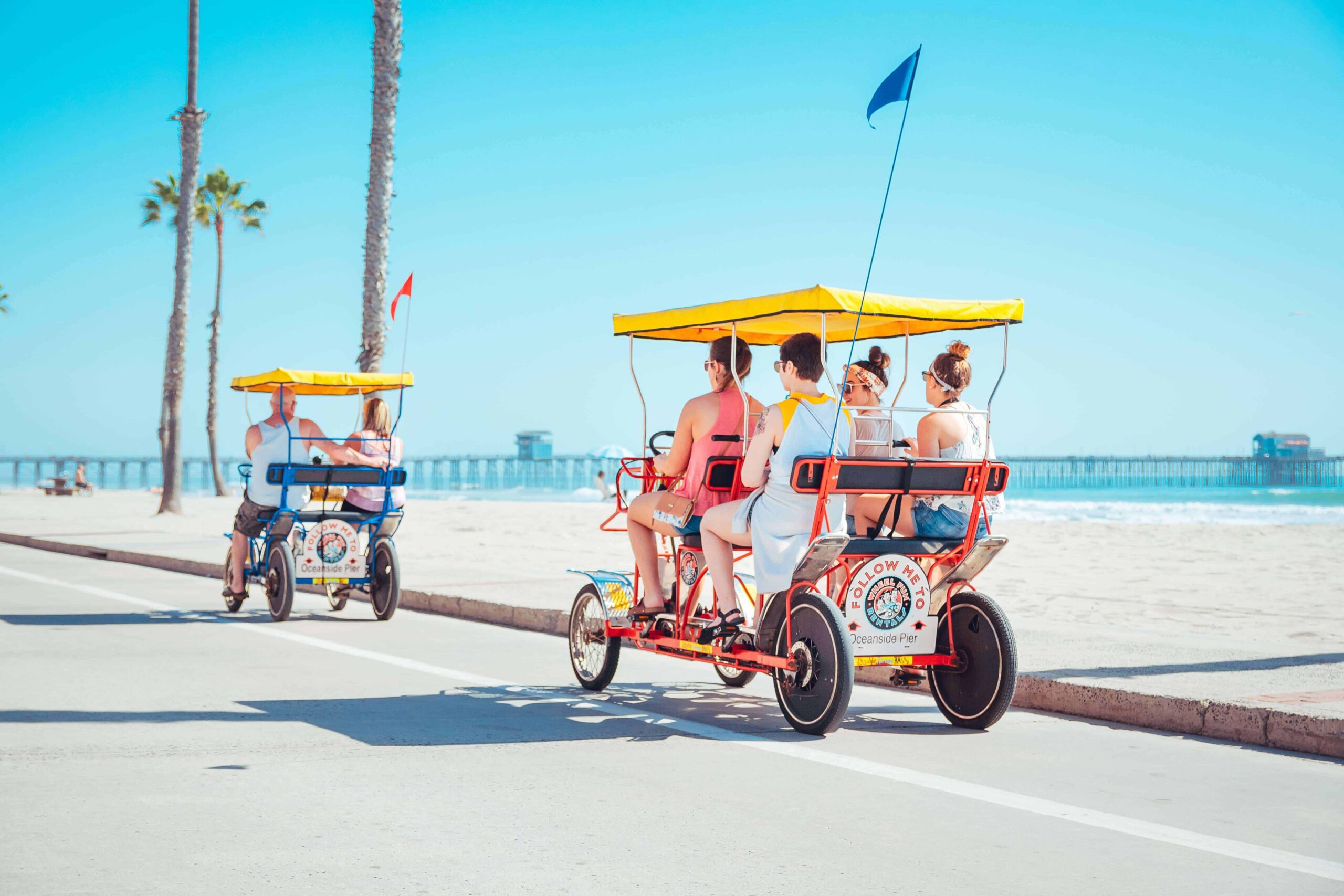 More: Bike Trails in Oceanside
Artist Alley
Vibrant murals welcome you from either side of this not-so-secret alley, where you will find independent art galleries, quaint retail shops, and even an escape room!
More: Murals in Oceanside
Caffeine Buzz
Fancy some coffee with a side of comic books at Panels? Or with board games at The Cup? Yep, you read that right. Downtown Oceanside is home to several local coffee and tea shops, each serving up a hot beverage and tasty treats with unique flair.
Chow Down
Bring on the flavor! Downtown is a hot spot for some amazing food, with many restaurants sporting locally sourced produce. The chefs are killing it with the incredible and creative menu offerings.
More: Dining in Oceanside
[vc_video link="https://youtu.be/7qA3sdj2Rf4″ align="center"]
More: O'riginal O'siders
Market Day
Every Thursday, downtown Oceanside is bustling with activity due to the morning Farmers Market (9 a.m.–1 p.m.). This weekly affair hosts a variety of food and retail vendors.
Explore
Cruise into the Oceanside Transit Center located in the heart of Downtown Oceanside to kick your car-free getaway off in style with the Amtrak Pacific Surfliner, or Coaster commuter train. Running daily out of Oceanside there is no shortage of opportunities to explore Southern California shoreline by train!