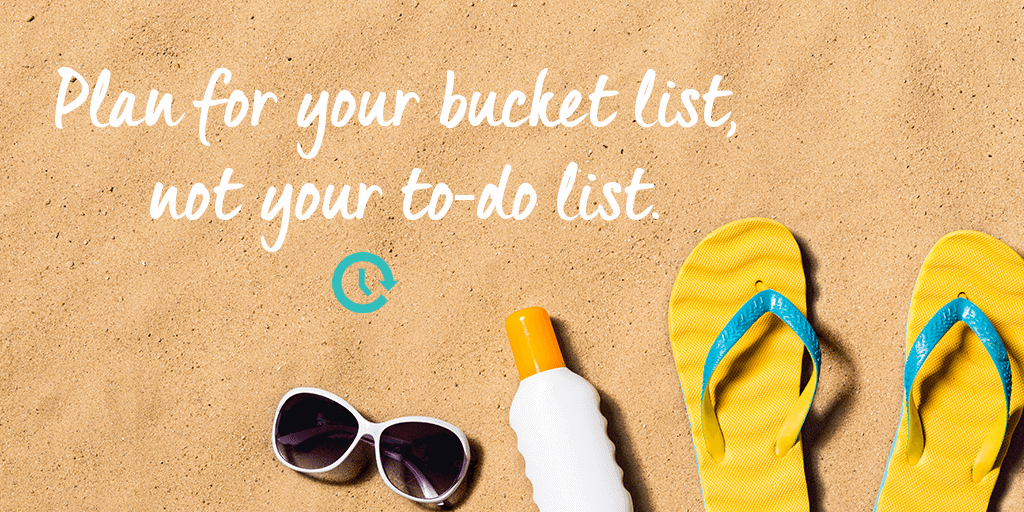 Start Planning Your Next Vacation!
January 30th is National Plan for Vacation Day. Now is the time to make it happen. Start planning your 2018 vacation to Oceanside.
Did you know that more than half (54%) of us are not using our hard-earned vacation time? When you break that down, we are leaving 662 million unused vacation days on the table!!! How can that be? Why are we not using our vacation days?
Nearly two-thirds (66%) of employees say their company says next to nothing about time off. Couple that silence with our fears and anxieties about taking time off, and it is a recipe for keeping us at the office.
According to research from Project: Time Off, the top barriers for employees include:
43%- Concern over returning to a mountain of work
34%- Feeling that no one else can do the job
33%- Impression that taking time off is harder as you grow in the company
32%- Cannot Financially afford a vacation
26%- Wanting to show complete dedication
Study after study has proven that downtime has real benefits, and while the majority of Americans believe strongly in the value of time off, we continue to function under the assumption that endless face time serves us better than taking the occasional break.
[vc_video link="https://www.youtube.com/watch?v=lsUraofHSIA" align="center"]
[vc_video link="https://youtu.be/g8ihO-IURak" align="center"]
Time to Start Planning
The secret to overcoming all of our vacation fears is to start planning. First, determine how much time off you earn and identify the vacation policies at your workplace. Next, start dreaming! How do you want to spend your time off this year? Finally, make it official. Add your vacation plans to the calendar and share with your manager, your colleagues—everyone!
Now that you have decided to visit Oceanside during your next visit to Southern California or San Diego, don't stop there! Below are a few handy tips on how to make your upcoming vacation one for the record books.
Request A Guide
Request a FREE Oceanside Visitor Guide to gain inspiration and to decide the best activities for you and your family to do while you are in town.
Attend An Event
Can't decide on a date to visit? View the Oceanside Event Calendar to see what events are scheduled. Want to see a surf contest? Attend an art gallery exhibit opening? Check back and view the calendar regularly to see what new events have been added. Attending a local event is the perfect way to kick-off your vacation and meet new people.
Check-Off A Bucket List Adventure
Tackle some of those activities listed on your bucket list. From skydiving with coastal views, to sunset helicopter rides, year-round whale and dolphin cruises, family surf lessons and more… There are plenty of adventures to be had in Oceanside!
Invite Your Besties
Invite all of your friends and family to join you as you enjoy the sweet Southern California beach lifestyle that we have here in O'side. From family bike rides to brewery tours, there are plenty of activities to entertain your entire group. Explore these tips on how to plan and prepare for traveling with a group.
Local Tips & Information
The California Welcome Center- Oceanside is an awesome resource to discover local tips, grab a map or two, and pick up the perfect souvenir. Local ambassadors are there to share their favorite things to see and experience in the area, and to answer any questions you might have during your trip to Oceanside. Also, if you plan on visiting a major Southern California attraction during your trip the Welcome Center offers discount tickets!
Snap A Photo
Last but not least, document all of your adventures and share them with us @visitoceanside using the hashtag #myoside on your favorite social media channels.
Statistics and planning tips courtesy of the U.S. Travel Association and Project Time Off.