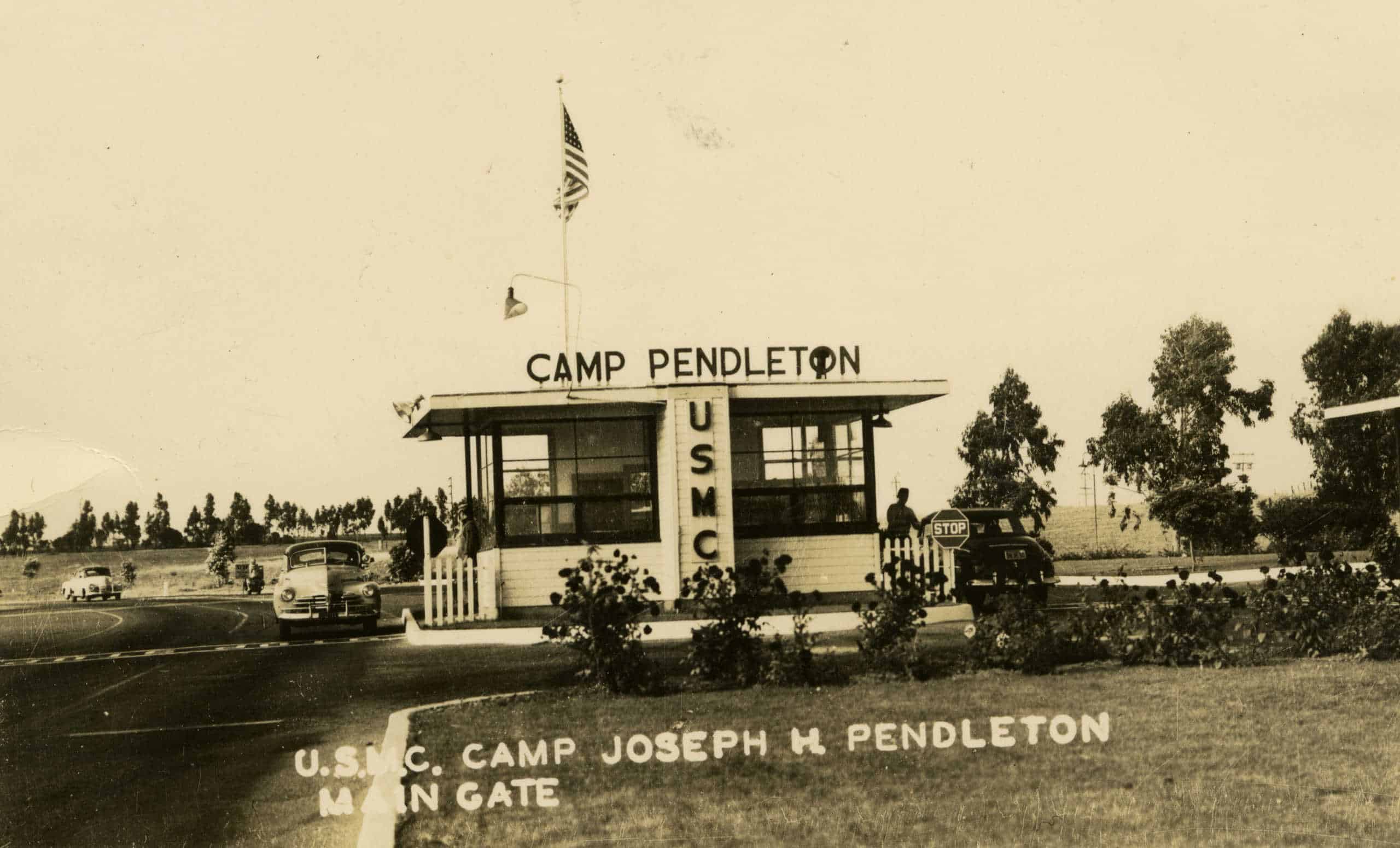 5 Things You Didn't Know About Camp Pendleton
Oceanside shares its northern border with Camp Pendleton, the largest military base in California. Established as a Marine Corps base, today Camp Pendleton is a training ground for various tactical forces across all the armed forces, with a particular focus on infantry and amphibious sea-to-shore training. Here are 5 things you may not know about Camp Pendleton.
1. Camp Pendleton is the Coastal Frontier
– The Camp covers over 125,000 acres and 17 miles of coastline, and is one of the last undeveloped expanses of California's densely populated coast.
– The coastal areas have remained virtually unchanged since 1769, when Gaspar de Portolà led an expedition to the area to establish 21 Franciscan missions for the Spanish monarchy (later christening the area Santa Margarita).
– Following the Mexican War of Independence, Mexico's governor gave land grants to wealthy business owners, politicians, and military leaders throughout present-day Southern California.
– In 1841, the area of Camp Pendleton was given to two wealthy brothers, Andrès and Pio Pico, who named the land Rancho Santa Margarita y Las Flores.
– Due to large gambling debts, however, the brothers were forced to turn over the deed to the ranch in 1863, to Englishman John Forster (Pio's brother-in-law), who later developed the property into a thriving cattle ranch.
– The base is named after Major General Joseph Henry Pendleton, a distinguished Marine Corps veteran who commanded all Naval forces during the Santo Domingo expedition of 1916, as well as Pacific tours of duty aboard the USS Dakota and Jupiter.
– While stationed at various bases on both coasts, Pendleton's time spent at San Diego's North Island base cemented his firm belief and advocacy of a permanent west coast training ground for the US naval forces.
– On September 25, 1942, seven months after Pendleton's death, President Franklin D. Roosevelt officially dedicated the San Diego base named for the late General.
4. Hit Me With Your Best Shot
– Camp Pendleton is home to the Edson Range, a firing range complex that holds the four largest firing ranges on the base.
– Named after former Marine Corps General "Red" Mike Edson, the range has been operational since 1964.
– It is nicknamed "Up North" by recruits and drill instructors.
– Edson Range also hosts the Crucible, a 4-day combat simulation with little food or sleep for its participants.
Learn About Operation Appreciation, Returning August 21, 2021
– The San Diego Zoo gifted 14 bison to Camp Pendleton in 1973. As of today, there are approximately 90 bison aboard the base. Of the two wild conservation herds of bison in the state of California, one of them is at Camp Pendleton.
– Camp Pendleton is home to the breeding grounds of several animals, including the Western Snowy Plover and the California Gnatcatcher.
– Endangered animals such as the Pacific pocket mouse and the Stephens' kangaroo rat also occupy the base.
– The Pacific Pocket Mouse was thought to be extinct until 1993, when a small group was discovered on the base.
– Preferring coastal dunes and vegetation for their habitation and diet needs, Pacific Pocket Mice have never been recorded further than 2.5 miles from the ocean.