Free Things to do in Oceanside
Having a blast in Oceanside does not require spending lots of money! There are so many captivating natural wonders, historical sites and fun activities to enjoy during your stay that are great for vacationing on a budget. With amazing weather, friendly locals and a culture that embraces the great outdoors, O'side is the perfect city to pack a whole day with views and sights to remember that don't have to break the bank. Check out our best recommendations for where to get an up-close look at local wildlife, how to learn more about the city's vibrant history on your own and even tips on sparking your creativity by taking in the beautiful collection of public art.
The best way to experience the true locals of Oceanside is completely free! Simply drive to the Oceanside Harbor and travel down North Harbor Drive towards Sea Lion Island. Once you reach the harbor, make sure you roll down your windows so that you can hear the calling card of our locals! Their tell-tale barking will mark their location, all you have to do is pull off, park along the street, and follow the noise back to the water's edge!
Sea Lions are a social bunch that don't mind lounging in large numbers or getting vocal with one another. On any given day you can spot 10-15 sea lions laying together on the docks to the side of the Small Craft Harbor Fishing pier, often with a few playing in the water nearby. Depending on the time of year you might even spot babies snuggled up with their mom! 
As with all wild animals, it is important to give the native sea lions adequate space and to not disturb them. Along the sidewalk parallel to the docks, there are several benches and a lookout area for you to safely observe and capture your pictures from without intruding on their space.
With beautiful weather, being outdoors to enjoy the light ocean breeze and warm sun is a privilege we get to partake in often. One of the best ways to get fresh air and stay active is to go on an enjoyable hike in one of Oceanside's many parks. Look no further than our handy-dandy brief overview of some trails and hikes to start exploring!
Guajome Park features several trails to walk, run or bike on in addition to a small lake bustling with migratory birds and fish. Here the dirt trails are wide and smooth, making it an easy place to get out and enjoy nature without requiring any special planning in advance. Dogs are welcome to join you on a leash, and there are plenty of benches to relax and take in the views from throughout the park. Guajome Park also features a covered playground for the kids to play at, a basketball court and public restrooms. Guajome Park is free to enter and parking is $3.
What would a visit to Oceanside be without a trip to the beach?! Oceanside's beaches stretch down the coast roughly 3.5 miles, offering a variety of coastal experiences. Sprawl out on the sand to catch some sun, or adventure out to enjoy kids' playgrounds, volleyball nets and nearby parks with large grass fields to retreat to. Ample parking is available at every beach in Oceanside. However, for a truly free experience, some beaches may require a minor amount of walking after you park. Oceanside's two largest beaches, Harbor Beach and the beach area surrounding the Oceanside Pier both have large free parking options.
The free multi-level parking garage located at the corner of Seagaze Drive and S Cleveland St. stands as the best spot for free parking near the Oceanside Pier. For Oceanside's Harbor Beach, the Riverside Drive Parking Lot is also free and offers hundreds of parking spots to choose from. Both are under a 10-minute walk to the beach sand. We recommend dropping off family at the sand with your beach gear, then parking and meeting up. To learn more about parking in Oceanside check out the City of Oceanside Parking Guide.
Home to an emerging art scene, Oceanside's cultural district is one of fourteen premiere state cultural districts designated by the California Arts Council. With the arts serving as such a significant part of Oceanside, many local businesses have embraced it by commissioning murals to be painted on the sides of their buildings.
Each mural emanates its own unique personality and flair that coincides with its location. Ranging from beautiful ocean depictions to flying pigs, Oceanside's murals transform otherwise ordinary buildings into public art. By taking a short drive through downtown Oceanside many murals can be spotted from the car, but to truly appreciate them, we recommend taking a self-guided mural walk using the map with their locations below. Thankfully many are clustered together so that you can easily park and walk from one mural to the next. Don't forget to take a selfie in front of your favorite to share with us on social media by tagging #VisitOceanside!
Can You Spot The Wildlife?
Another fun and free activity you can do is head to the Buena Vista Lagoon to learn all about the wildlife that lives in Oceanside and the surrounding areas. The region is a great place to learn about nature and spot the many types of species that occupy Oceanside.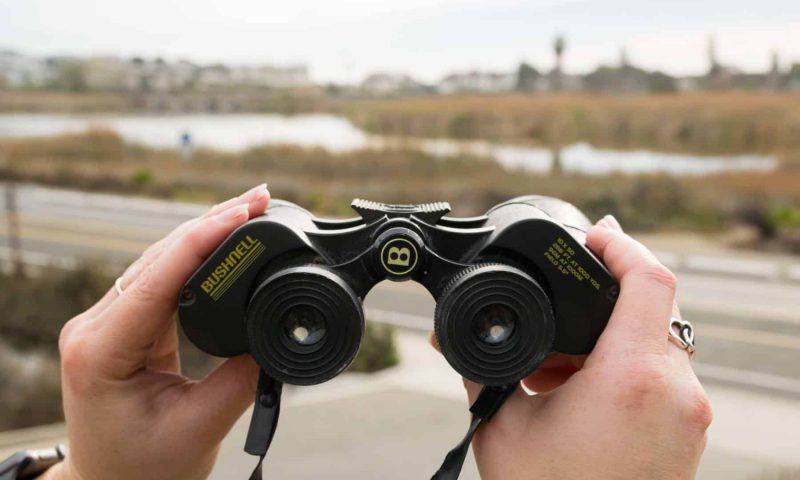 Enjoy a leisurely stroll on the 1/4 mile trail which loops through the grounds. There you'll see a variety of native plants and habitats, and if you're lucky some pretty special creatures as well!
There's History Everywhere
The City of Oceanside was incorporated on July 3, 1888 as a coastal town located close to the largest of the California Missions: Mission San Luis Rey. Due to its location, Oceanside grew rapidly with the advent of the Oceanside Pier, Oceanside High School and Oceanside Library. Despite being well over a century ago, remnants of Oceanside's early days still exist today scattered throughout downtown Oceanside and surrounding neighborhoods, like the St. Malo community.
A great way to learn about Oceanside's rich history and see these landmarks in person is to take a self-guided Downtown History Walk. Self-guided history walks are made easy thanks to the Oceanside Historical Society's history map, complete with a list of locations and points of interest to visit on your own time!
Thursdays are the best days! People from far and wide travel to Oceanside every Thursday to participate and experience the wonderfully diverse Farmers Market, which is free to attend! Taking place every week year-round in downtown Oceanside, visitors will be treated to a colorful sea of pop-ups boasting their own unique sights and smells that will have your senses firing on all cylinders! Starting in the morning, from 9am to 1pm, the Oceanside Farmers Market kicks off Thursdays the right way with a blend of fresh local produce, blooming and fragrant flowers, gourmet treats, freshly baked goods, organic honey and more for sale. The Farmers Market doesn't stop there, unlike other similar markets this one also features dozens of craft booths that offer jewelry, clothing, soap and lotions, local photography and more in addition to food booths for those craving a ready-made bite to eat.