Everything you need to know to hit the links.
The World's Greatest Game, O'side Edition.
Oceanside's golf scene is vibrant and diverse and totally o'riginal—you're as likely to see a pre-teen golfing in flip flops as a pro wielding a custom club. The first golf club in San Diego County was founded in Oceanside in 1952: known today as Goat Hill Park, its steep short-play greens have a cult following (Bill Murray's a fan). Take your pick from public courses to country club settings to PGA championship play. Fore!
John Ashworth is a golf icon and an O'riginal O'sider.
Keepin' It Real

in o'side
Events to Plan For in The Month of May
May is here, one of the most beautiful months of the year in Oceanside and a perfect time to visit and experience everything this beach city has to offer. Whether you enjoy live music and gourmet food, are interested in a unique and bustling art scene, want to soak in a classic at the theatre, rock out to music and get covered in vibrant colors, or just enjoy a day in the sand watching the Beach Soccer Championships, Oceanside has got you covered! Check out our list of wonderful events like these that you can experience during May in Oceanside.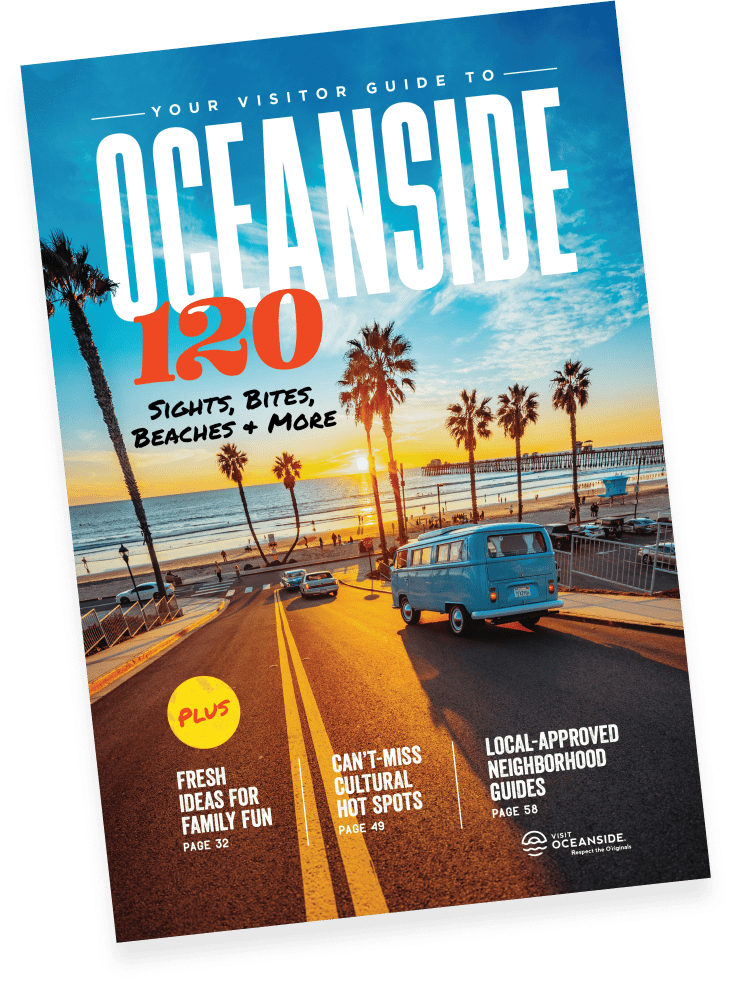 Sharing some O'side love with our Visitor guide.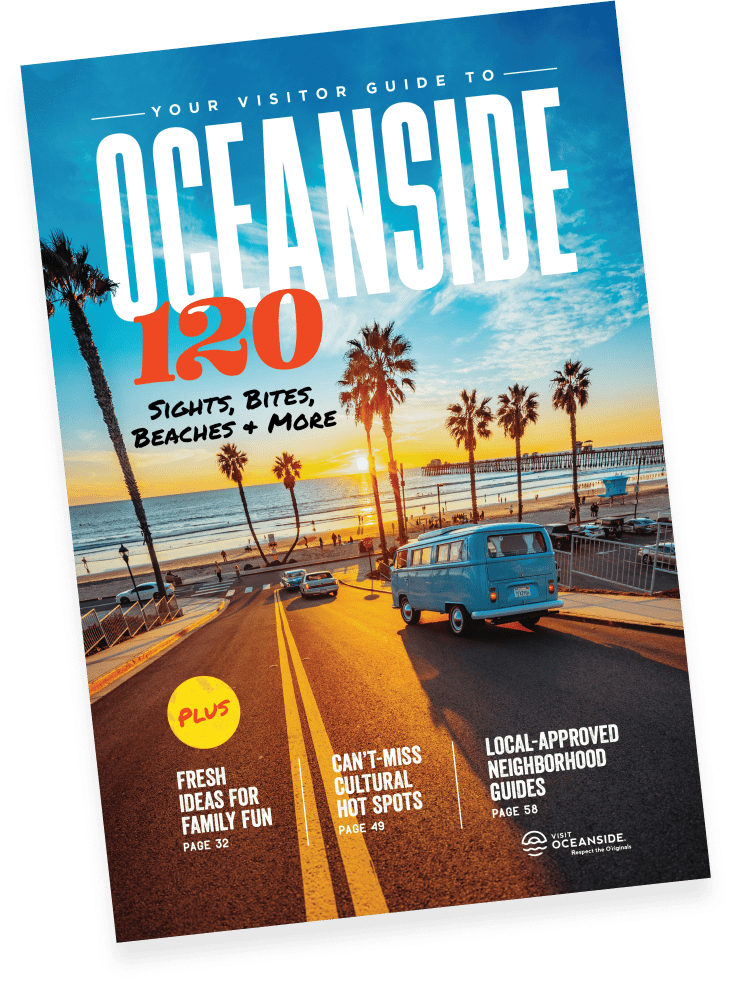 Sharing some O'side love with our Visitor guide.
Follow us on Social Media
Use the hashtag
#VisitOceanside