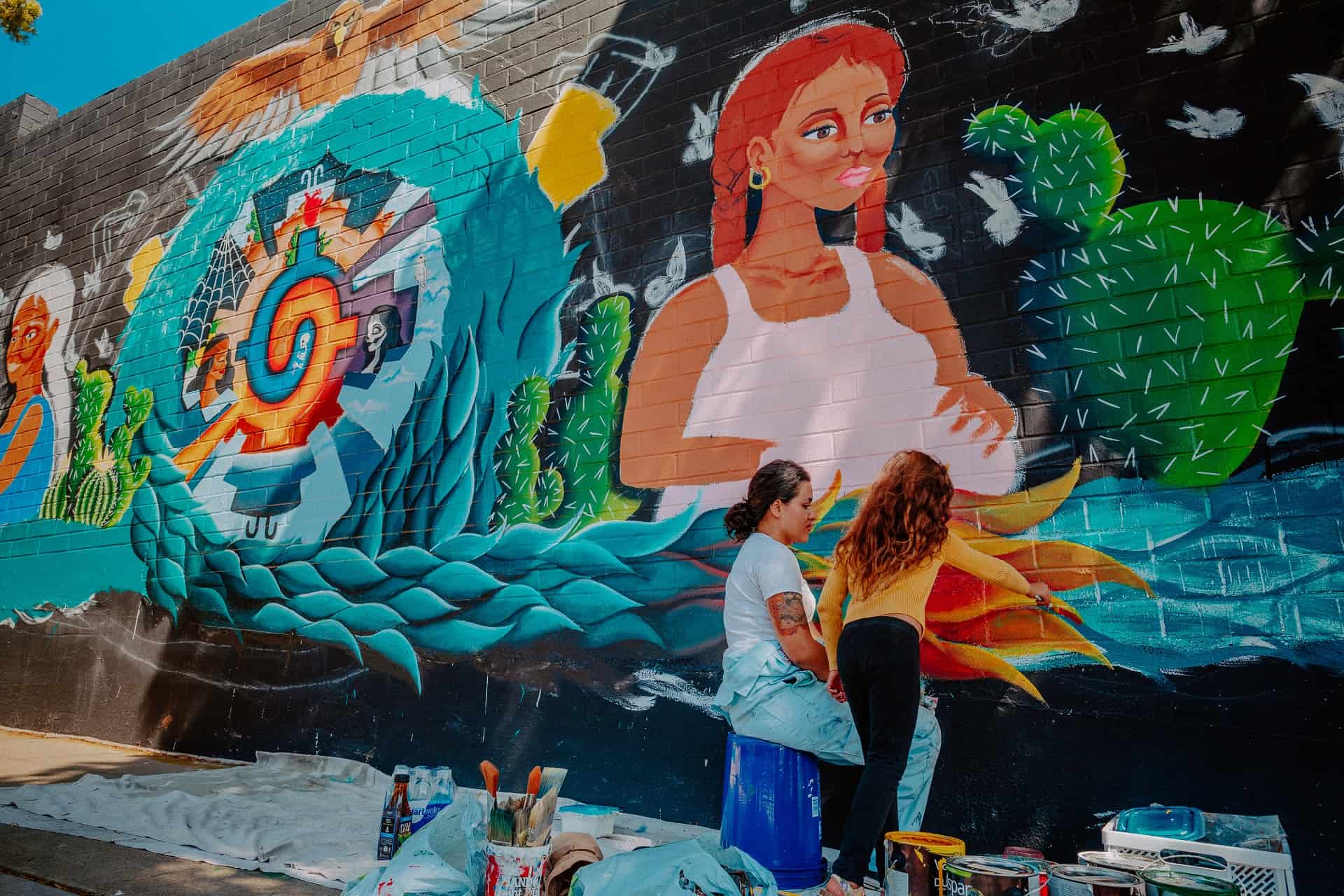 Oceanside Murals
Oceanside's makeup goes far beyond just beautiful sandy beaches! O'side is an inventive town whose community thrives on a unique combination of creativity and flair. This inherent creativity that seems to exist in the hearts of O'siders everywhere, combined with the love for the arts, has propelled Oceanside into being one of fourteen state-recognized cultural districts as defined by the California Arts Council.  The manifestation of this strong creative foundation built by our local art institutions, talented local artists, and supportive local community culminates in the stunning and vibrant murals painted up and down Oceanside's downtown streets.
With so many beautiful and striking murals, and new ones popping up all the time, we've created a mural map that lists every major Oceanside mural including its specific location and a preview picture. Use this map to go on your very own mural hunt in Oceanside so that you can see these works of art in-person to appreciate their unique character and powerful visuals.
Take A Self-Guided Mural Walk
These murals are a great way to not only beautify our city, but also make it more welcoming, inviting and walkable. They give the community a voice and allow you to stretch your legs as you explore Oceanside through numerous murals that transform otherwise ordinary buildings into public works of art. Many of these public art pieces are ideated and executed by regional and local artists! As you pop into different businesses around town, ask staff more about the murals painting their exteriors to get a sense of the "O'riginality," spirit and vibe reflected in each piece! Enjoy our frequently updated mural map to get the latest on where you can enjoy these works of art!
Click on the top, left map icon to expand specific mural location information
Click HERE to open in Google Maps application
Snap Your Mural Moment
We want to see your O'side "mural moments" on Instagram! Tag @VisitOceanside in your photos using the hashtag #VisitOceanside for a chance to have your image featured!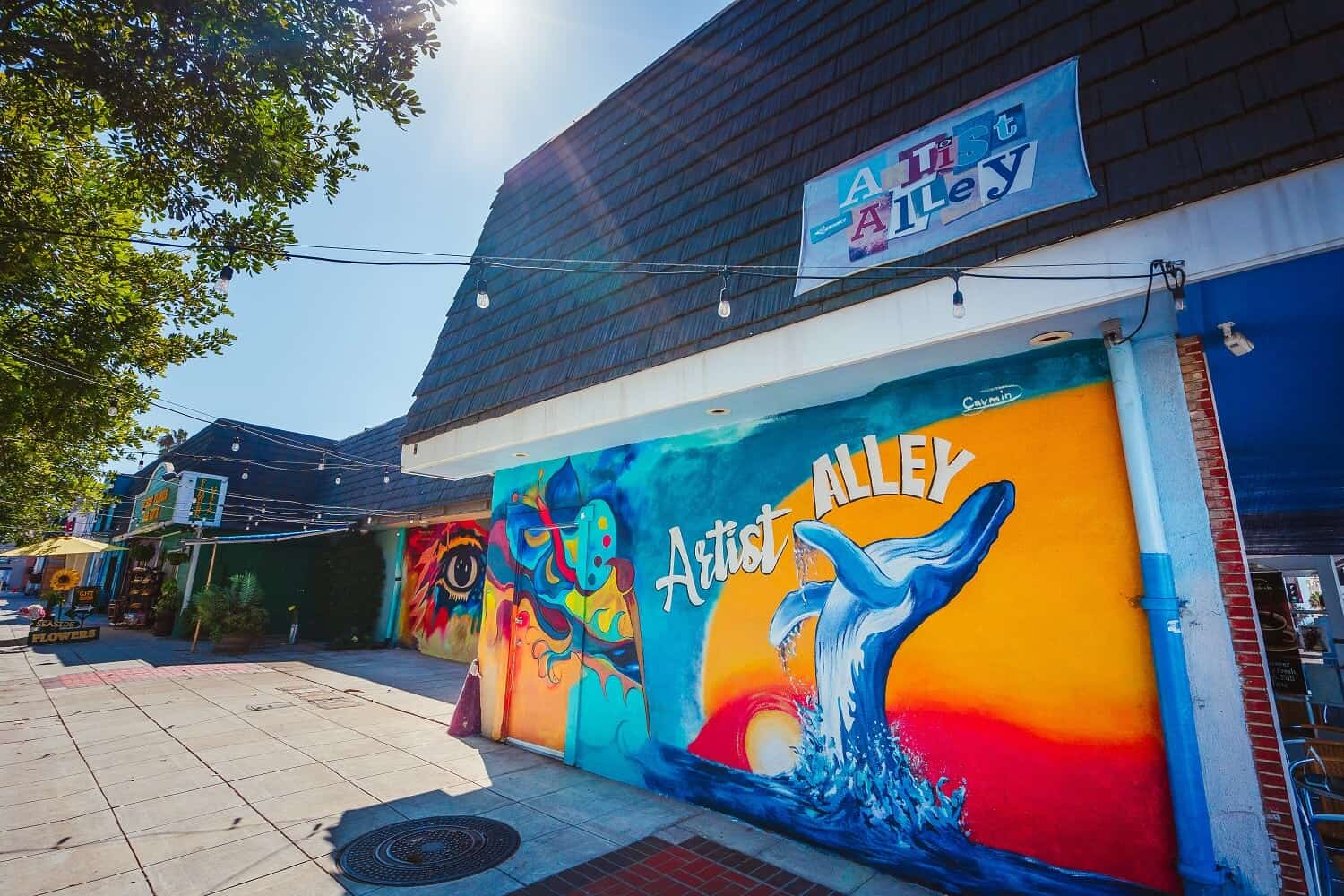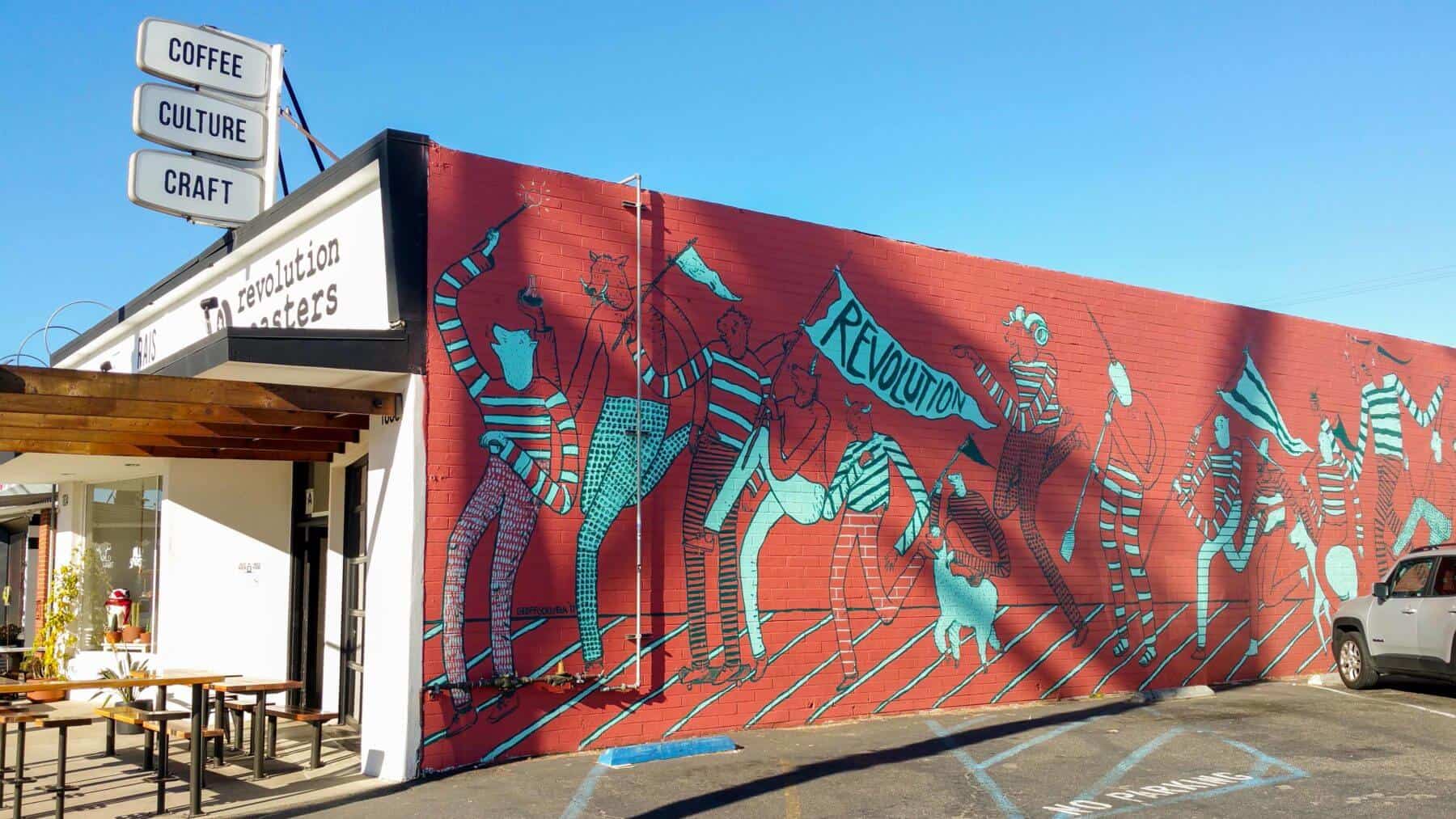 A Closer Look
Check out a closer look at some iconic murals in Oceanside! As you drive down the Coast HWY 101 and major cross streets in Oceanside, you'll recognize some of these vibrant murals that are true standouts and highlights of our public art collection in O'side.